Deep case studies
BESAFE carries out 12 single case studies addressing different issues areas related to biodiversity protection. This set of deep case studies covers different member states and geographical regions as well as various governance scales, stakeholder groups and their interaction. Overall, the case studies comprehensively explore the argumentation processes in the biodiversity-related policy making and provide knowledge on the transferability of arguments between the major governance levels.
Comparative case studies
Apart from the twelve deep case studies, BESAFE partners will conduct two comparative studies. The main idea behind these studies is to be able to compare different EU Member States with respect to particular WP 3 and WP 4 research questions. Comparative study "EU Biodiversity Strategy 2020 – national implementation" thus addresses the main questions of WP 3, while the study "Perceptions of biodiversity, ecosystem services and values at the national level" is concerned with WP 4 inquiry.
Long-term management of urban green areas, Finland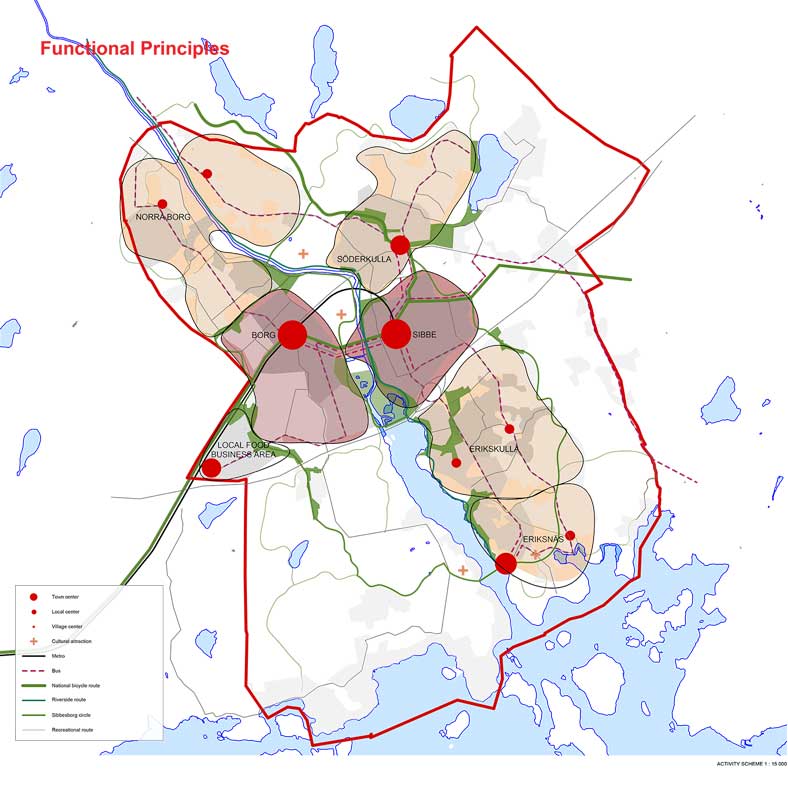 Introduction
The planning of the Sibbesborg area in the municipality of Sipoo stems from conflict between Sipoo and Helsinki, the capital of Finland. The city of Helsinki has seen Sipoo as a barrier to metropolitan development because it is a predominantly agrarian area with single-family houses. The conflict has resulted in the city of Helsinki taking over the western parts of the municipality of Sipoo and joining them to Helsinki. To convince its capability to grow to be a genuine part of the metropolitan area, Sipoo has started to plan a new urban housing area of Sibbesborg. In addition, Sipoo wants to stand out by a novel sustainable planning philosophy, preserving the characteristics of the area.
Brief description of the policy problem
Former agricultural and forested area to be developed to an urban area of more than 100 000 inhabitants. There are both naturally and culturally valuable areas in Sibbesborg which generates conflict between nature conservation and urban development.
Location
Finland, Helsinki Metropolitan Region
Governance level(s) involved
Regional, Metropolitan, Local
Stages in the policy cycle
Sibbesborg planning competition has closed, the planner has been selected and the drafting of a structural model has started. At the planning phase, numerous stakeholder views have been collected through face-to-face hearings and through the Sibbesborg webpage. The next phase will be drafting of the general plan.
Main stakeholders involved
Public servants of the municipality of Sipoo (planning architects, decision-makers), Uusimaa Regional Council (responsible for the regional plan), WSP Finland Oy – the planner, an Expert Group involved in the project, Finnish Forest Service (Metsahallitus, responsible for the management of protected areas in the region), inhabitants of the area, local companies and enterprises.
Partner responsible
Finnish Environment Institute SYKE
Contact person
Leena Kopperoinen (leena.kopperoinen [at] ymparisto.fi)

---
Image copyright of Municipality of Sipoo 2012©